Pull up a chair and get a grip. Your palms are about to get sweaty. Here's a true story of madness but full of believing that swept off the whole America in August 1974. The Walk starred by Joseph Gordon-Levitt as Phillipe Petit, the original high-wire artist that walked 140 feet across the World Trade Center's North Tower and South Tower.

Narrated by Joseph Gordon, the film opens up with him standing at the torch of Lady Liberty with the World Trade Center (WTC) as the backdrop. He takes you back to Phillipe Petit's hometown, Nemours, France. That is where he first developed an interest for the high-wire walk. He self-taught him by practising at his lawn and sneaking into the circus at night. He later met Rudy, played by Ben Kingsley, a master of high-wire walk whom he fondly calls Papa Rudy.
---
Petit came across the picture of World Trade Center twin towers which is still under construction, in a newspaper, while at the dentist. It was an artist's impressions image. He made it his ambition to perform a wire walk. He also made it a point to perform it without any permit and illegally. He later referred to it as a 'coup'. This movie comprises the interesting line of plans laid by Petit before the WTC walk and the aftermath.

The last 30 minutes of the movie really kept me at the edge of my seat. Petit walked 8 times across the WTC twin towers and finished his walk by laying on the wire and later saluted with one knee down. This movie went on to show me that I don't need a horror movie to make my adrenaline rush and my palms sweaty but just a man walking on a tightwire 1368 feet above the ground (with no safety gears!). Petit later was caught by the authorities for performing this illegal stunt but however, all the charges against him were dropped by the judge and he was free.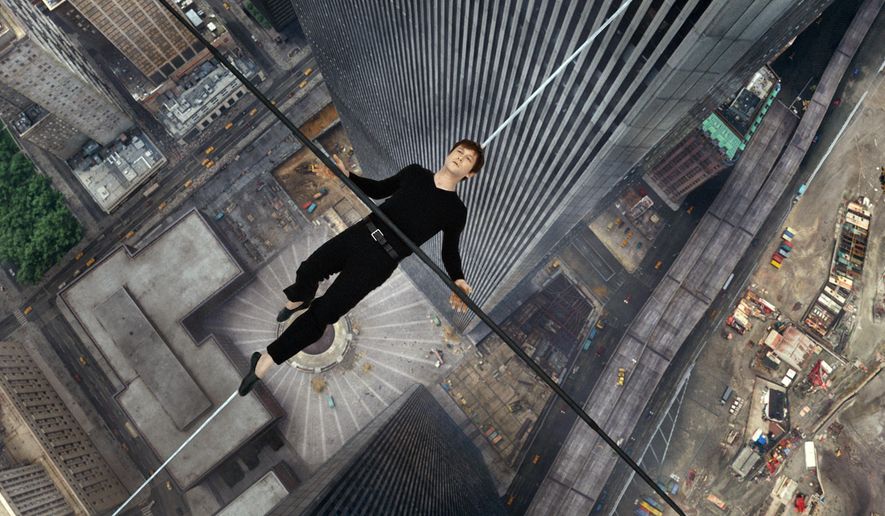 Personally, I like the values in this movie. "It's impossible but I'll do it," said Petit. And that gave me goosebumps. You don't have to be rich and college-educated to achieve your dreams. People around you could cripple you with negativity but you just need to have willpower and believe in yourself. It only took Petit 6 years to make his crazy dream come true. His stunt had put WTC on the limelight as initially, they were unpopular. As a token, Petit also received a lifetime free pass to the observation deck of WTC!
---
If you haven't watched The Walk yet, what are you doing? It's on Netflix!